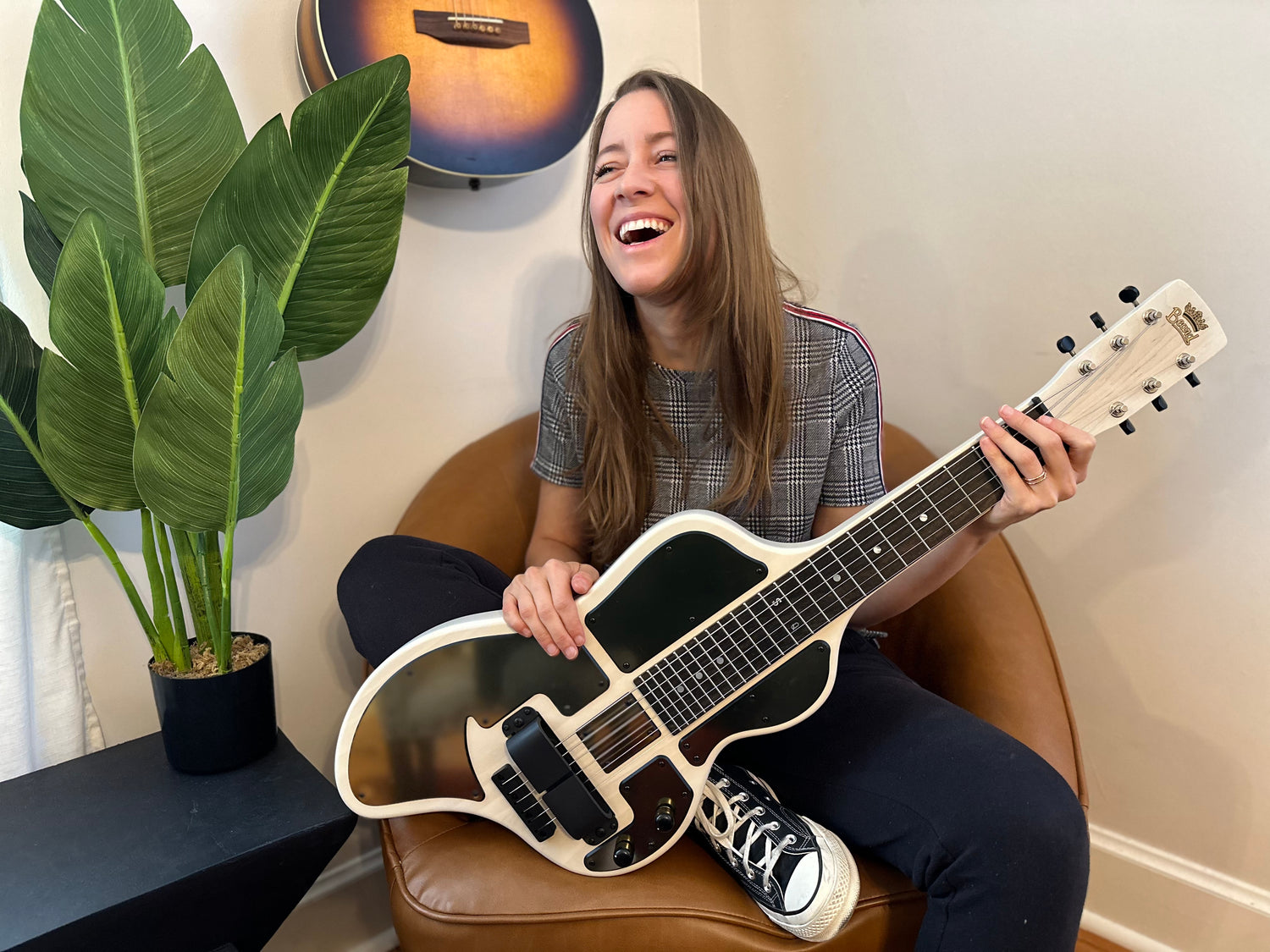 The Beard Electro-Liege: created by Megan Lovell, built by Paul Beard, and featuring a custom horseshoe pickup by Lollar Pickups. "Necessity is the mother of invention." The Electro-Liege is a Lap Steel with a purpose—built for the live stage—a Lap Steel guitar designed and structured to be played standing up; light enough to be carried with ease, and with a rich sound, powerful enough to fill an arena.
As one of the forefront Lap Steel players on the music scene today, Megan Lovell has channeled her passion for slide guitar exclusively into raising public awareness for the Lap Steel guitar. After over a decade of touring with her band Larkin Poe, from rock clubs to stadiums, Megan decided to take her road-hardened insights and pour them into a brand new design for the perfect standing Lap Steel.
Enter: master-builder Paul Beard. With nearly 40 years of guitar building experience, Paul's attention to detail and deep knowledge of slide instruments made for the perfect partner. In collaboration with Lollar Pickups, a custom horseshoe pickup has been tailor-made for the Electro-Liege to achieve a thick and gutsy, yet balanced and flexible tone. 
The lightweight 6.5 lb body is made from American Popular with beautiful, sheer white finish. A unique set of gold pick guards pay homage to Megan's original, distinctive Rickenbacker touring rig. Together, Megan and Paul have turned their drawings and sketches into patterns; their patterns into a prototype; and their prototype into a line of road-tested, lean and mean, slide machines.
Electro-Liege In The Making